Why ImmiTrack?
ImmiTrack is a user-friendly platform for Canadian immigrants. It helps manage the immigration process by tracking application status, setting reminders, organizing documents, and providing resources. It saves time, reduces stress, and keeps applicants informed and on track.
Application Tracking
ImmiTrack centralizes your application progress and estimates completion time with a synced countdown timer.
Recommended News & Links
ImmiTrack shows you personalized news to keep you informed on the latest updates relevant to you and your application.
Predict Draw
ImmiTrack enables you to view the latest results of the Express Entry draw, and our system can predict the upcoming draw number with great accuracy.
Predefined Tasks
ImmiTrack provides predefined task lists based on your application type. Simply tap to add them, and we will send you timely reminders to complete them.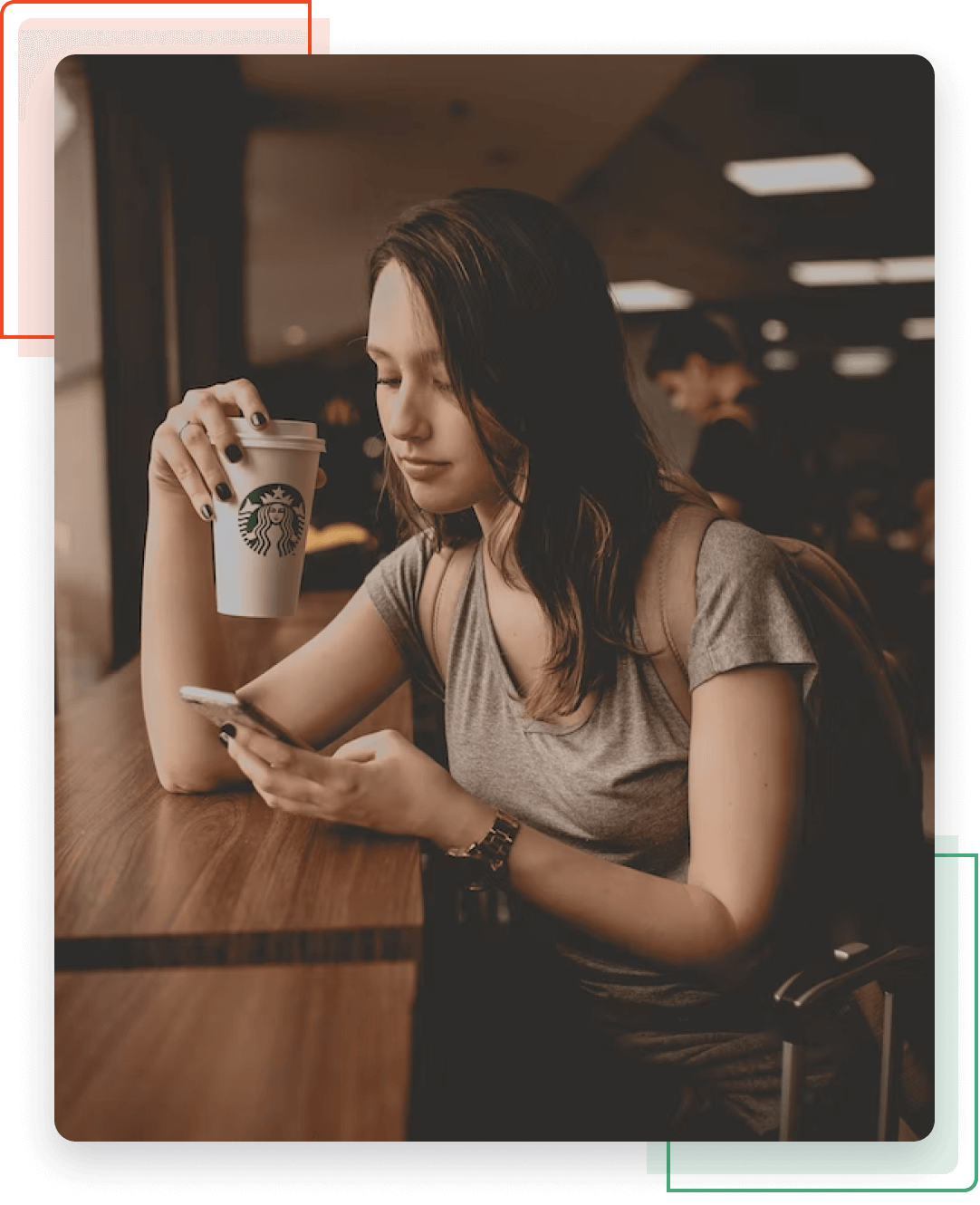 Simplify your immigration process with ImmiTrack! Download now for easy application management
ImmiTrack offers a range of features to simplify the immigration process for applicants, including a countdown timer synced with official processing times, consolidated application progress and status in one platform, personalized news updates, expert answers, and access to important resources. These tools can help applicants save time, reduce stress, and stay on track throughout their immigration journey.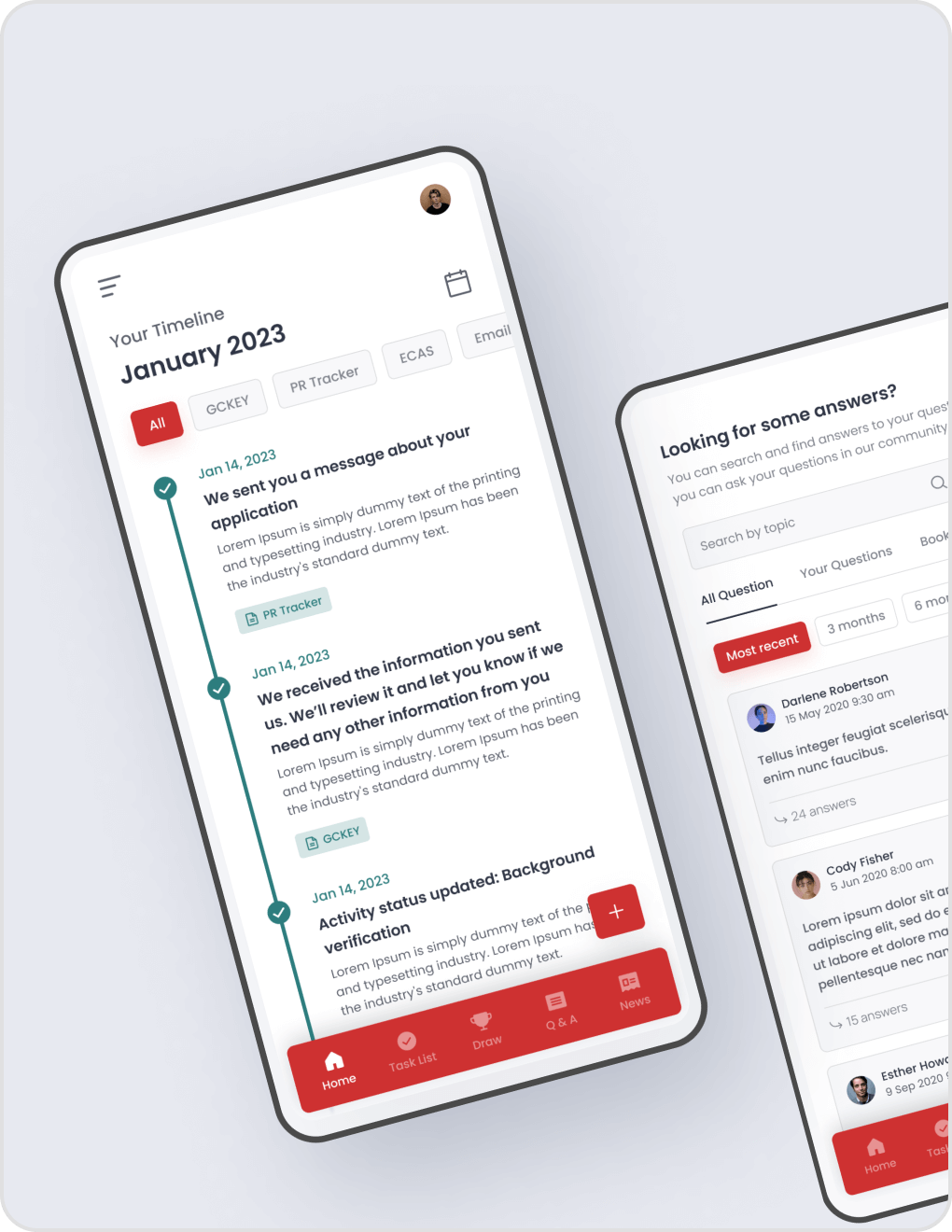 ImmiTrack is designed to simplify your immigration journey
Timeline Tracking
A Nice and Beautiful Timeline that shows your actions and submissions step by step.
Get answers from Experts
If you have any questions about Immigration, ask in our forum and get immediate answer.
Customized News
We provide important news and links relevant to your application type.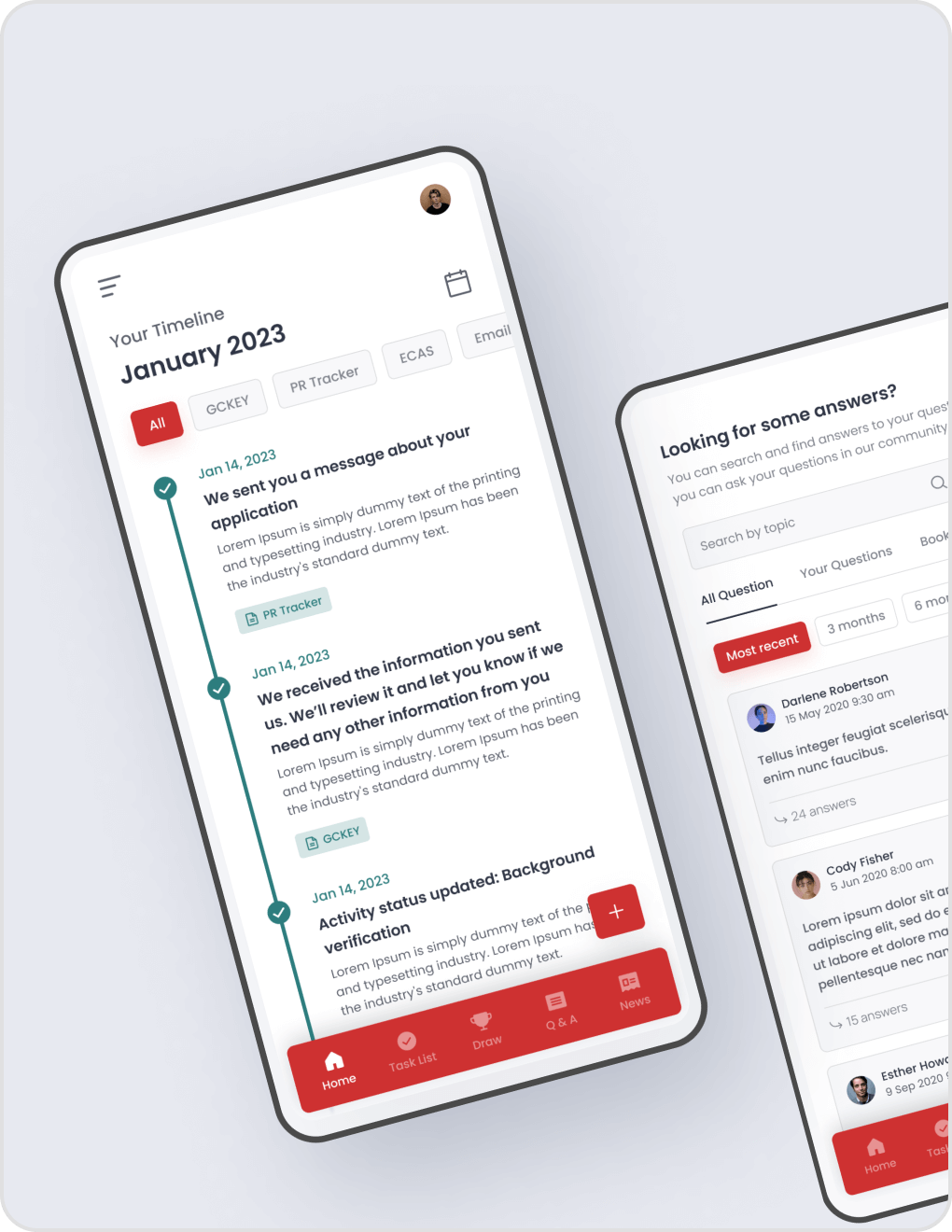 We offer a range of unique immigration services that are exclusively available on our application
Draw Prediction
Predict when the next draw is happening and the possible score that will get selected.
Immigration Task Management
Pick the task for immigration and set your preferred date to get started on your immigration process.
Useful Resources
Get all the useful and the necessary resources related to immigration in our application.
Frequently Asked Questions
Answers to Commonly Asked Questions
Certainly not. While the premium version of ImmiTrack offers additional support that some users may find beneficial, our free version provides ample features for users to enjoy using the ImmiTrack app.
To cancel a subscription, go to the left menu, select "subscription," and then click on the "cancel subscription" button.
Certainly. We understand the significance of obtaining prompt responses regarding immigration matters, and as a result, we have employed immigration experts to review your inquiry and respond privately as swiftly as possible. However, please keep in mind that this is a premium service.
If you wish to contact ImmiTrack, simply send an email to hello@immitrack.ca
If you encounter any issues with the app, kindly reach out to us by sending an email to
support@immitrack.ca
Certainly! If you wish to delete your account from ImmiTrack, simply click on the icon located in the top right corner to access your profile. Then, navigate to the "delete account" option to proceed with the account deletion process.
Have any Questions? Our Support Team is Available 24/7 to Answer Your Questions
Our support team will respond to your message immediately. We try to resolve almost every kind of questions and requests from our customers.